Innovative Tools
Optima Health continues to evolve and find new solutions for our business partners. We are adapting and improving the way we support employers, brokers, members, and the communities that we serve.
eBroker
Brokers have 24/7 access to all of the information and sales resources necessary to be successful. Our online portal gives brokers flexibility in working with us and serving clients, for every line of business you represent. You can request quotes, manage your groups, complete renewals, and view report activity.
Broker Book of Business Dashboard
Access your current clients, membership by group segment, year-to-date total premiums paid, upcoming renewals, and historical client/membership growth for all lines of business.
Commissions Dashboard
You can view your commissions by weekly payment detail, quarterly trends, year to date total, and year to date by client.
Resources
Access to sales materials and educational content so you can stay informed about the latest news with Optima Health and health insurance industry trends.
Incentives
Optima Health Broker Rewards Program
Sell a plan, earn a reward. Enjoy. Repeat. Simple.
Find out how you can become an eligible broker and start earning points! Make a wish list and set a goal towards your favorite rewards! You can exchange your points for name-brand merchandise, travel, tickets for local events, gift cards, charitable donations, and much more!
Earn Points for New Sales - 2023 Incentives
Segment
Group size
Contracts Sold
Points
Incentive Effective Dates

Segment

Small Group/Mid - Market Group/BusinessEDGE®

Group size

1–150

Contracts Sold

1 or more

Points

25/Subscriber

Incentive Effective Dates

January 1, 2023 - December 1, 2023

Segment

Large Group

Group size

151+

Contracts Sold

151-200 201 and up

Points

5,000/Group 10,000/Group

Incentive Effective Dates

January 1, 2023 - December 1, 2023
PLUS, for be on the lookout for opportunities to earn additional points for:
renewals
loyalty and retention
education and training
special events
and much more!
✔ Broker Rewards points are earned in addition to the already competitive commission plan.
✔ Keep earning points—there is no limit to what you can earn.
✔ Points will be awarded six–eight weeks after they are earned.
Learn more about our Broker Rewards Program (sign-in required)
Bonus Programs
Earn bonuses in addition to our already competitive commission plan.
Products and Services
Providers
Our robust provider network includes over 35,0001 doctors, specialists, and facilities within Virginia and North Carolina.
Learn more about our provider network.
Plans
Our variety of plans and benefit configurations make it easy to offer your clients affordable, comprehensive healthcare solutions, for individuals and groups of all sizes.
Learn more about Employer Plans
Learn more about Individual & Family Plans
Learn more about Medicare Advantage Plans
Health and Wellness Programs
Stay-Healthy wellness programs; online health activities from WebMD®; disease management counseling; and discounts for gym memberships, acupuncture, hearing care, and much more is included in every Optima Health plan.
Learn more about MyLife MyPlan
Dedicated Broker Customer Service Team
Our local Broker concierge customer service team consistently rates high for broker satisfaction2. Contact Broker Services at 757-552-7217 or brokerrelations@sentara.com.
---
1 Sentara Provider Database, 2020
2 Optima Health Broker Survey, 2020
Please note: Sign-in is required to access your secure eBroker portal.
---
Access sales resources to help you sell plans for employer groups, OptimaFit Individual & Family Plans, or Medicare plans.
Become an Optima Health Broker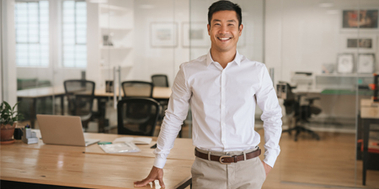 Are you interested in becoming an Optima Health broker?